News :: Shellsburg American Legion Elementary School continues Flag Raising tradition

·

September 10th, 2020
Photos (2) View All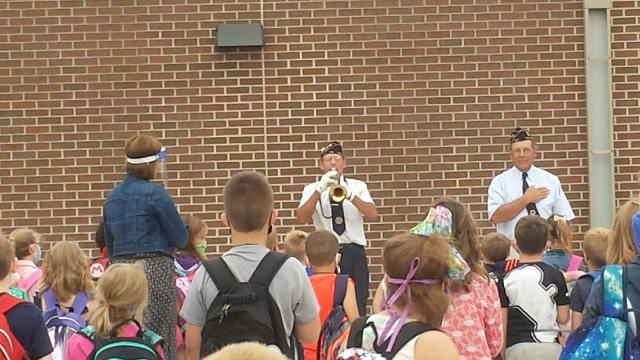 For the last several years the Shellsburg American Legion marks the first day of school by raising a new flag the elementary school in Shellsburg. Dave Travis, Bud Yoe, Ed Shaeffer, Garth Gardemann, Ace Husted and honorary bugler, Don "Snip" Wilson all participated.
Normally the Legion will lower last year's flag and raise a new one. This year due to the derecho, the school lost their flag pole. Legion member Bud Yoe, who flies several flags at his home, loaned the school one for the ceremony.
Adjutant Shaeffer thanked the principal and students for allowing the Legion to be part of the 1st day of the new school year and then Gardemann spoke a few words about what the flag stands for followed by Snip Wilson playing the National Anthem to conclude the ceremony.
Photos courtesy of Ed Schaeffer
advertisement
advertisement
advertisement
advertisement
advertisement
advertisement