Business :: Clickstop Names Cari McCoy CEO as Tim Guenther transitions to Chairman

·

March 1st, 2021
Photos (2) View All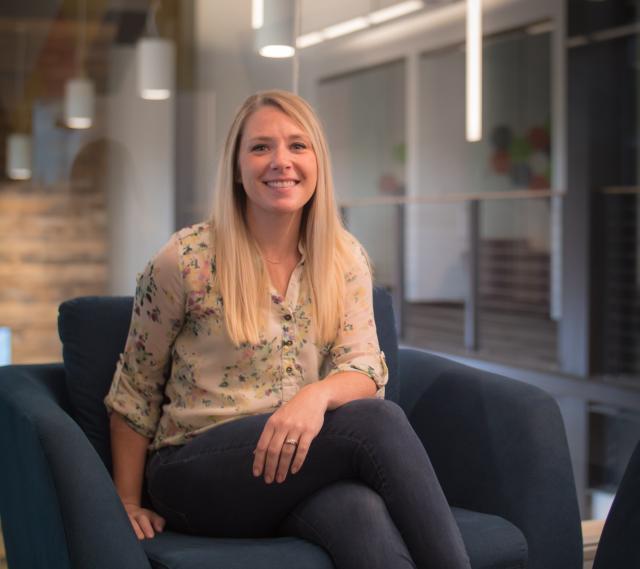 Clickstop began in 2005 through the vision and leadership of CEO, Tim Guenther. The mission was to create a business that is enjoyable, sustainable, and provides opportunity for those who seek it.

Over the past 16 years, Clickstop has received 21 local, regional, and national distinctions as a fast-growing business, and 15 for great workplace culture. They started with one brand, US Cargo Control, and now own and operate 8 different business units. And in 2017, Clickstop became an ESOP which allows for its employees to reap the financial benefits of owning a healthy, growing company.
The success of the business is fueled by a relentless pursuit of opportunity leading to growth and improvement. Guenther has been a driving force through it all, but there's much more to consider when reflecting on the success Clickstop has achieved. "Clickstop is a team made up of several teams. We are only as good as the strength of our whole team," reflects Guenther. "According to my experience, it is much more enjoyable, and I am much more effective, when there is a strong team around me." And in his estimation, "Clickstop is as strong as ever."
A key contributor to the strength of the team is Cari McCoy. She arrived at Clickstop in early 2018 and served as the Social Marketing Manager. Her pursuit of growth has led to the creation of opportunity. Four months after arrival, she was made the Content Director. A couple months after that she became the VP of Creative Services, leading both content and creative marketing teams, and a couple months after became the Interim CMO. 90 days of interim led to becoming the full time CMO, and after about a year in the role, she became the President of Clickstop. Then, on January 19, 2021, McCoy was named the 2nd ever CEO of Clickstop.
"Cari is a great example of someone who has worked hard to become their best," says Guenther. "Her alignment with Clickstop's values is high and is consistently demonstrated in how she works. She gets results and cares deeply about Clickstop and the people driving its success. It's because of my confidence in Cari and in the rest of the team that I'm able to make this change."
In stepping out of the role of CEO, Guenther is stepping into the role of Chairman. He will be responsible for supporting the CEO, providing oversight, and advising. "Another way to look at it," says Guenther, "is that I will have an outside view of the business and Cari will have an inside view. I will also be very active in the Clean Laundry business unit."
Speaking of Clean Laundry, the innovative laundry service business was acquired by Clickstop in 2017. Since that time, the total store count has grown from 3 locations in 2 states to 22 locations in 7 states.
That number is continuing to rise as they prepare to open an additional 7 stores in 6 states over the next three months.
So, as Guenther begins to think differently about the business and provide impact in a different way, so too does McCoy. "I am excited to have even greater focus on the positive impact of our values and culture on our business results. 2020 was a difficult year in many ways, and it was also one of our best years yet. That is a testament to the strength of our team and makes me confident there is a very bright future ahead of us."
The success of Clickstop is driven by team members who are pursuing commitment and aligned action with the mission, values, strategies, and goals.
McCoy is a leader in this pursuit and continues to drive the culture forward.
"This is a moment to congratulate Cari and all of team Clickstop. When I see our teams working together to find success, I'm excited for the future and energized by it," says Guenther. "It confirms for me that what we do is worth it."
Guenther and Clickstop have achieved a lot of success in his 16 years as CEO, and there a few things that stand out among the rest. "What I feel best about as I reflect on my time as CEO," says Guenther, "is that we were able to accomplish great business results and provide opportunities for people to learn, grow and improve their quality of life. The growth and success of others has been one of the most rewarding parts of this journey. I'm grateful for all who have positively impacted Clickstop."
It seems the vision has become a reality.
About Clickstop, Inc. Clickstop, Inc. owns and operates 8 business units and employs the team members who operate them. Business unit growth is achieved through alignment with their core values, an engaged workforce and sustaining an entrepreneurial environment designed to quickly and effectively navigate change. The company's Business Unit Fanatics™ grow businesses within Clickstop by effectively utilizing shared services provided within the organization. The company's reputation and commitment to great workplace culture fostered in engagement has led to consistent recognition as a fast-growing company and great workplace.
About Clean Laundry Clean Laundry – a Clickstop, Inc. business unit –licenses the Clean Laundry brand name, concept and standards of excellence to store owners and investors, supporting them with the best equipment and services the industry has to offer. Clean Laundry is bringing professionally marketed and managed operations to the self-service laundry industry. The state-of-the-art, eco-friendly stores offer multi-load large capacity washers and dryers, and modern amenities such as large-screen HDTV, wireless Internet and comfortable seating. These well-lit, spacious and clean environments are open late. Security video monitoring, water-softening systems, and an energy-efficient design are additional forward-thinking business practices. Clean Laundry prides itself on its non-traditional style within the self-service laundry industry.
advertisement
advertisement
advertisement
advertisement
advertisement
advertisement