Business :: Vinton Dollar Fresh Store Opens Friday, May 22

·

May 21st, 2020
Photos (2) View All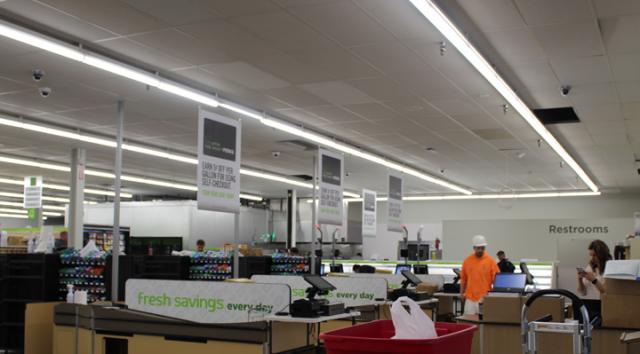 After several months of construction, the new Dollar Fresh store in Vinton, located at 911 S. K Ave., will open its doors to the public at 7 a.m. Friday, May 22, for its official grand opening.
The more than 22,000-square-foot store will offer a full selection of grocery items, a bakery section with a full range of fresh-baked items, a dollar section, a Wall of Value, ready-to-eat meal offerings, a full-service pharmacy; 525 specialty items and 195 produce items (including nine organic offerings); and fuel pumps. The store will be open 7 a.m. to 9 p.m. daily, and will carry approximately 9,200 items.
The first Dollar Fresh opened in Osceola, Iowa, in 2018.
Hy-Vee, Inc. is an employee-owned corporation operating more than 265 retail stores across eight Midwestern states with sales of $10 billion annually. The supermarket chain is synonymous with quality, variety, convenience, healthy lifestyles, culinary expertise and superior customer service. Hy-Vee ranks in the Top 10 Most Trusted Brands and has been named one of America's Top 5 favorite grocery stores. The company's more than 85,000 employees provide "A Helpful Smile in Every Aisle" to customers every day. For additional information, visit www.hy-vee.com.
advertisement
advertisement
advertisement
advertisement
advertisement
advertisement
advertisement